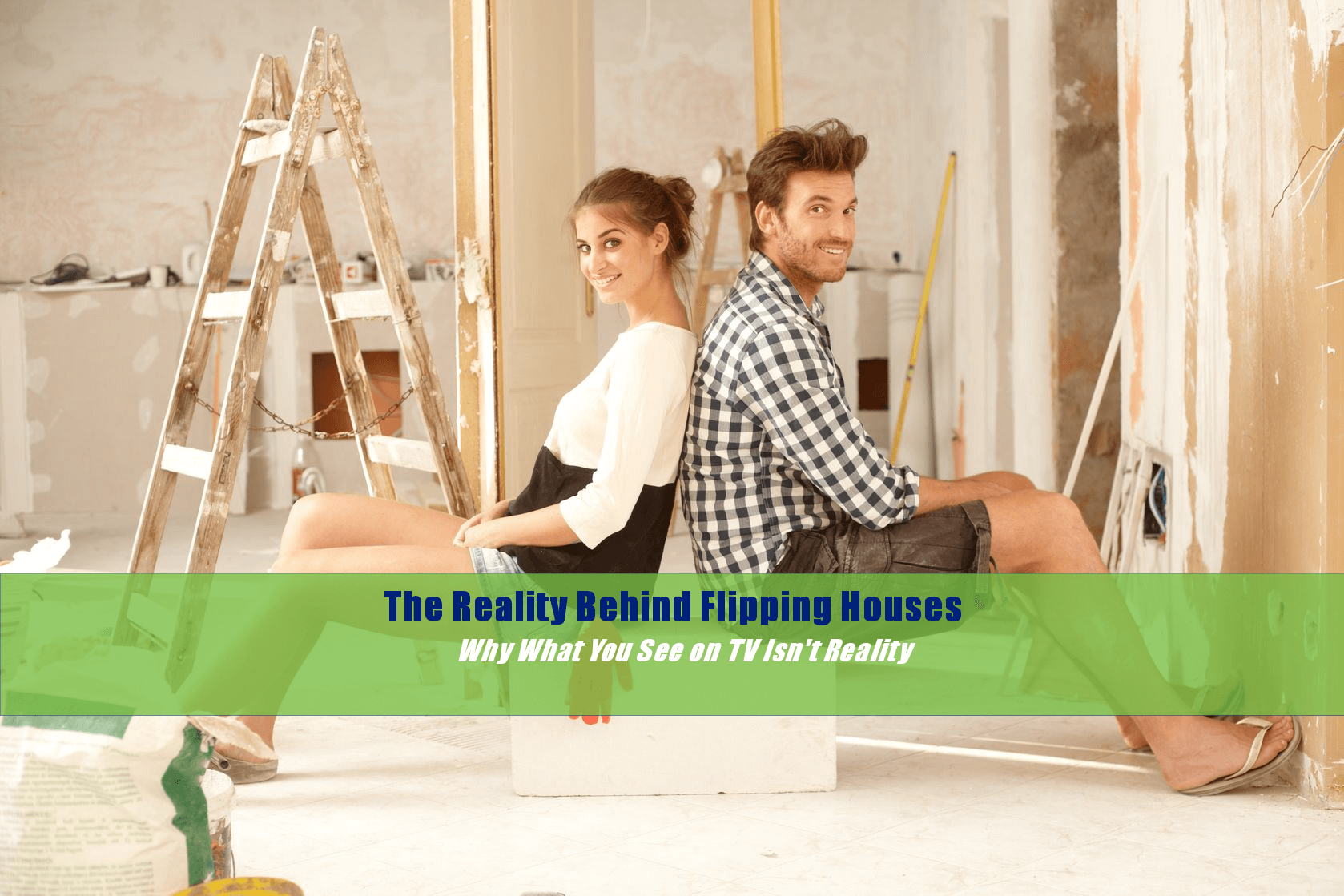 Flipping Houses: Reality vs. Reality TV
We've all seen the reality television shows where a couple goes in and within 2-4 months (or one 30-minute episode), POOF….a houses is renovated, placed on the market, and is sold, yielding the couple a nice profit.  Could it happen like that?  Sure, if everything ran smoothly and the couple had a well seasoned team backing them up.  However, for most of us who are relatively new or brand new to real estate investing, the odds of it going that well are fairly slim.
While it's true that there is money to be made in real estate investing, even when the market is down, there are a few things those do-it-yourself home renovation shows either don't show you at all or simply only show you from a distance.
The Reality of Flipping Houses
First things first, when you do-it-yourself, you should plan on doing it full-time.  Flipping houses isn't something you can do part-time; that is, unless you have an experienced team at your side managing the day-to-day activities for you.  Things change, schedules shift and issues arise on a daily basis, so unless you have the ability to manage the project every day, then you should seek out a team that will assist you in managing the project.  Working with a project management team will free you up to continue your normal daily activities while they handle the project tasks and provide you with daily or weekly updates on project status.
Another reality those shows don't really focus on is that making a profit isn't a guarantee.  If you've never done it before and again, don't have your own team of contractors and renovation specialists in your back pocket, identifying a good deal and managing it to a selling price that will yield profits isn't a task you want to take on as an inexperienced do-it-yourself flipper.  Under estimating what the renovation costs will be or selecting a property that isn't sellable are costly mistakes that many first-time investors cannot easily bounce back from.  However, working with a team of industry experts who have a large pool of experienced and proven renovation professionals at their finger tips will provide you with a huge advantage.  A team of this caliber has already made those costly mistakes, learned from them, and has now become a well oiled house flipping machine.
Financing is also a major component of flipping houses that they don't really dig into on most home renovation shows.  Navigating the options for financing is a tricky task for newer investors; however, here again, working with a team of real estate industry experts who can assist with solutions and connect you with lenders specializing in real estate investing will make this process much easier than if you were to try and navigate it alone.
Achieving Real Success
While they make it seem much easier than it is in real life, flipping houses and investing in out-of-state real estate is truly an excellent investment and one that is far less stressful or risky than you might suspect; that is, when you know what you're doing.  Take advantage of Simply Do It's Guided Investing program which is built on a pool of high-end professional resources, years of experience and hands-on guidance provided exclusively to you every step of the way.  With Simply Do It, we take the stress out of real estate investing and make building a secure financial future for you and your family a true reality.