Mastermind Booster – Advanced Session for Experienced Real Estate Investors
How to benefit even more from real estate

In current times of uncertainty
One of its kind Open-Session
with Dani Beit-Or
Some of the topics that will be covered
Is today a time to fear or exploit?

How to navigate opportunities in today's marketplace

What should be your 2022-23 strategy?

What are the correct way to manage teams?

Attendee-generated topics
This is a 3-hour online session that provides an opportunity for you to bring your questions, concerns, uncertainty, ideas, thoughts, and have a place to have a discussion for things that are bugging you about investing but don't have the place to ask. As investors, we all have challenges that are constantly changing but don't always have the setting to surface them and have a discussion about them. This is the space for it! This is an opportunity for you to break some of the obstacles that are holding you back.
Participation Qualification
This session is open ONLY to investors who have some real estate investing experience – you have to at least complete 3 transactions of rentals or flips. Topics covered are NOT beginner's topics.
To see if you qualify, please complete this short form below.
This session aims to push you out of your comfort zone and ignite some fresh thinking about how you should handle your real estate and how you should proceed with your current and future investments.
This session puts you in the center and focuses on you as an investor to help you get better with investing.
In the session, Dani will share from his many years and many transaction experiences, and will bring suggestions and ideas on how to overcome obstacles or how he had overcome them himself.
For the past 20 years, Dani has worked with many dozens of Realtors, Property Manager, lenders, GCs, and others and has encountered and solved hundreds of situations related to all aspects of buying, holding, managing, and selling rental properties in more than 35 US metros.
Attendee of this event will also receive
Dani & Simply Do It's Analysis Excel (sold here for $27.50)

30 mins FREE session with Dani to have an opportunity to further discuss your specific situation

Participation Qualification Form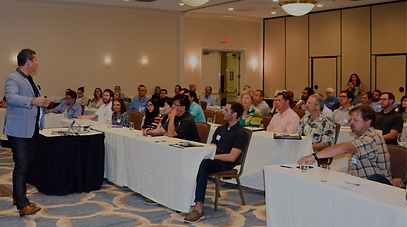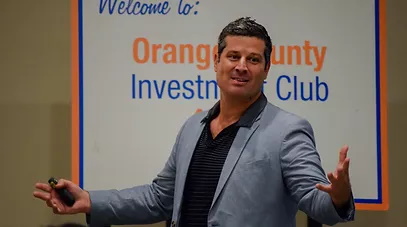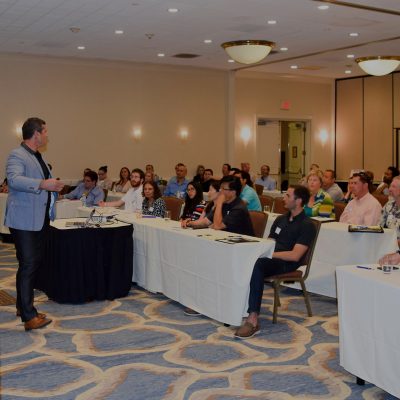 Loved working with you!
★★★★★
"
I wanted to thank Dani and the SDI team for all their help finding us our first investment property (hopefully of many!) out of our state. Dani was very attentive to all our needs, even during his travels abroad, and offered a lending hand and an insider's point of view during the process, even in stages where I didn't know he and the team could contribute. We were able to secure a great property, for a significantly better price versus what it is valued, merely because of Dani's negotiation tactics and recommendations through his vast experience. We highly recommend Dani and the SDI team, and will be back in the future for our next investment property.
"
Made 2 successful investments
★★★★★
"
Really enjoyed working with Dani and the team on 2 investments in TN and MO. Investments are always time bound, lots of moving parts, quickly changing circumstances, and last minute problems that require prompt response and good judgement. We had ALL of those on both our investments, which is why Dani, his team, and his network of realtors, lenders and other stakeholders were super important to make this work. It's all about the people, their bias for action, and how well they play together. As a result, we were able to resolve all problems and successfully conclude both deals, and this is why I will be working with team Dani on my next investment as well!
"
Wonderful experience - first investment
★★★★★
"
I recently did my first investment with Dani's [Simply Do It] help. I cannot thank Dani and his team enough to help me get started on this journey. Dani and Jessica were super patient with me. Always available to answer any questions and give me the confidence to take this step. I have learnt a lot from this experience and I am looking forward to continuing on this journey towards a strong financial future. Thank you Dani for everything you have done for me.
"
SDI team made it happen!
★★★★★
"
Supper happy to be working with the Simply Do It team since 2016. Without them I would have not achieved my ambitious goals! Especially the ones for the last one year. Thank you SDI!
"
A great start with Simply Do It
★★★★★
"
2 years in after purchasing my two first investments, things are going great. Dani and the team guided and assisted us during wild 2020 Corona times and economy uncertainty. Their property management team is professional, responsive and executes well. Keep up the good job !
"
Excellent personal service
★★★★★
"
Once again (4th time), we had yet another excellent experience with a real estate deal through SimplyDoIt's network and with Dani's top notch personal service. This time Dani was extremely helpful with navigating a different market for us (TX) and working through complexities with the specific deal and property, with frequent texting and phone calls, endless patience answering all our questions, and proactively reaching out to us to talk about things he found important.
"
Plenty of support on though transaction
★★★★★
"
I just wrap up my first purchase, it was a pretty though one the seller was not cooperative at all, the simply do it team went above and beyond to help make the deal happen, I can't thank Dani enough for all the advice, I wouldn't dare to make a transaction like this without his guidance
"
Missori investment
★★★★☆
"
I find Simply Do It as a well-oiled machine, that saves me a ton of time. It connects you to all trusted stakeholders (agent, PM, Lender, sometimes insurance..) that I don't need to find myself. But I find that the most important thing is that I have Dani as my backup, and I super appreciate that on every request or issue I had, Dani was responsive and help to communicate with the service provider, or provided his opinion on the subject matter. This is probably the main reason why I invest through Simply Do It. I also want to mention the great work of the prime-lending, which is my second time working with them, and they are still the fastest lender I worked with, with decent rates, and required the lowest effort from my side, and always available to answer my questions. I also liked to work with Tammy the agent. She was very responsive and helped to resolve even the small details (inspection, issues, etc..) during the property purchase period. For improvement, I have noticed that the excel sheets (which are super helpful) are sometimes not so accurate. I find myself reducing the 'rent' numbers and increase 'insurance' to have a realistic analysis. In addition, I have found sometimes that our agent's recommendation purchase offer amount is higher than it should (This particular investment was purchased $10K less than the recommended offer). I understand that a higher offer will close the deal very fast, so it saves time for everyone, but as an investor, I want to optimize, to buy the lowest amount possible.
"
Simply do it
★★★★★
"
The single most important step in ones real estate investing journey is the first one. just get in the game. Unfortunately this step is usually also the hardest one. Dani and "Simply Do It" platform provides investors with easy to use, low cost platform to make this first step. So far I've completed two purchases of rental properties with SDI and I'm very happy with the results. SDI opens the door to invest in strong rental markets and provides a network of realtors, property managers, lenders, analyzed properties and general support that makes long distance investing easy. I'm grateful for the opportunity to start my journey to financial independence by utilizing SDI platform and I highly recommend it to any one who wants to start investing in real estate.
"
Must have service
★★★★★
"
If you're new to real estate investing, then this is a must-have service. You want someone like Dani by your side, because every real estate transaction is unique, and experience is priceless. He knows the business inside out and always makes himself available for questions and advice.
"
Great experience, highly recommended
★★★★★
"
With Dani's help we bought our first house (and then the second, third and forth). It was a pleasure to work with Dani and his team, they guided us every step of the way and went above and beyond. They are all very professional, and made the whole process easy and clear. Even after a few years, when I have a question, Dani is always available and happy to help. Highly recommended!
"
Working with professionals
★★★★★
"
Just accomplished my first investment in MO with Dani and the Simply Do It team. It took me some time to get into real estate mainly because I couldn't find someone I could really trust on. I'm so glad I did it with Dani who is a real professional with endless knowledge, highly responsive, honest and modest… This is a challenging time and the market behaves different but the team have managed to adapt and pass through the many obstacles. I definitely recommend Dani and his team, and I will surely continue to work with them in the near future.
"
Highly Recommended
★★★★★
"
Dani and His team help us step by step all over the way, They were super professional, always available, got to the small details with a great attitude and full support. I highly recommend using their service.
"
Outstanding service!
★★★★★
"
Dani and the Simply Do It team are great. Without any real estate experience, I was able to acquire a house in TX, walk calmly through all the stages, and finding the right house, buying and renting it - all remotely. Dani's well planned and laid system and processes make it simple and achievable. I don't think I was able to accomplish this w/o Dani's guidance and involvement through every step.
"
Great team and system inplace
★★★★★
"
I have done 3 deals with Dani, and got very good and fast response to all my needs. Hoping to work with him soon asap. Yan
"