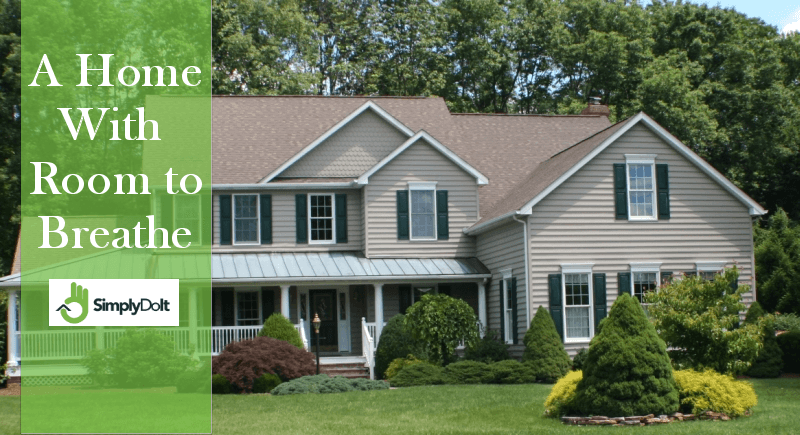 Real Estate Investing Off the Beaten Path
Investing in a rental or flip property that's in the middle of everything used to be the golden rule of thumb; however, times are changing.  Finding that perfect gem off the beaten path, something just outside the reach of the hustle and bustle of today's busy cities, is proving to be a more lucrative real estate investment opportunity and quite often, the perfect addition to a balanced real estate investment portfolio.
Benefits of Non-City Investing
One of the more obvious reasons for seeking out investment properties outside of the city is the variety.  Typically homes within a city or suburb often have the same look and feel, but when you step a few miles outside of town, individuality takes over.  Houses located just outside of the main populous areas have more character and charm, giving perspective buyers more opportunities to find that "perfect house" that's just right for them.
Houses that are found off the beaten path are often located on larger lots as well.  Not only is having more room a draw in and of itself, but it can give a renovated property a grander feel, allowing you a better asking price.  These larger lots are often huge draws for families or people with larger pets.
Pricing is also a big advantage with non-city real estate investments.  As these properties are located outside of the real estate hot beds, meaning their prices haven't been driven up just yet.  And in most cases, you'll find these hidden gems in smaller, growing towns that lie 10-15 miles outside of the city limits.  This proximity still makes them viable candidates for those needing to commute downtown or for potential buyers who are relocating and are looking for great deals.
Drawbacks of Rural Investing
While there are tons of benefits, there are a few drawbacks to investing in real estate on the outskirts of town.  Some potential buyers will hear "small town" or "outside the city limits" and run for the hills…so your marketing needs to be on point and ready to present all the benefits, around both lifestyle and finances, that come with purchasing these properties.
For hardcore commuters, the lack of public transportation could be seen as a drawback.  However, in many major metros across the country, commuter lines are being expanded outward and are becoming more easily accessible for those seeking to purchase property away from the city, so do a little digging and find out what the plans are for the area you are interested in.
Make the Most of Your Investment
When you do your research, you can find hidden jewels off the beaten path that will produce an excellent return on your investment.  Just be sure that you work with agents and advisors who can provide you with the most accurate data and trends for the area you're looking into.  You want to make sure you don't over-buy in an area that's not set for growth in the near future.
And when it comes to rental investments, make sure you select houses in a stable and growing area. You don't want to get stuck with a property in an undesirable geographic location ten years from now.
When you're ready to begin your research on hidden real estate investment opportunities that await you off the beaten path, then contact the team at Simply Do It and let us do the leg work for you.  We will be with you every step of the way, guiding you along the path of real estate investing success.