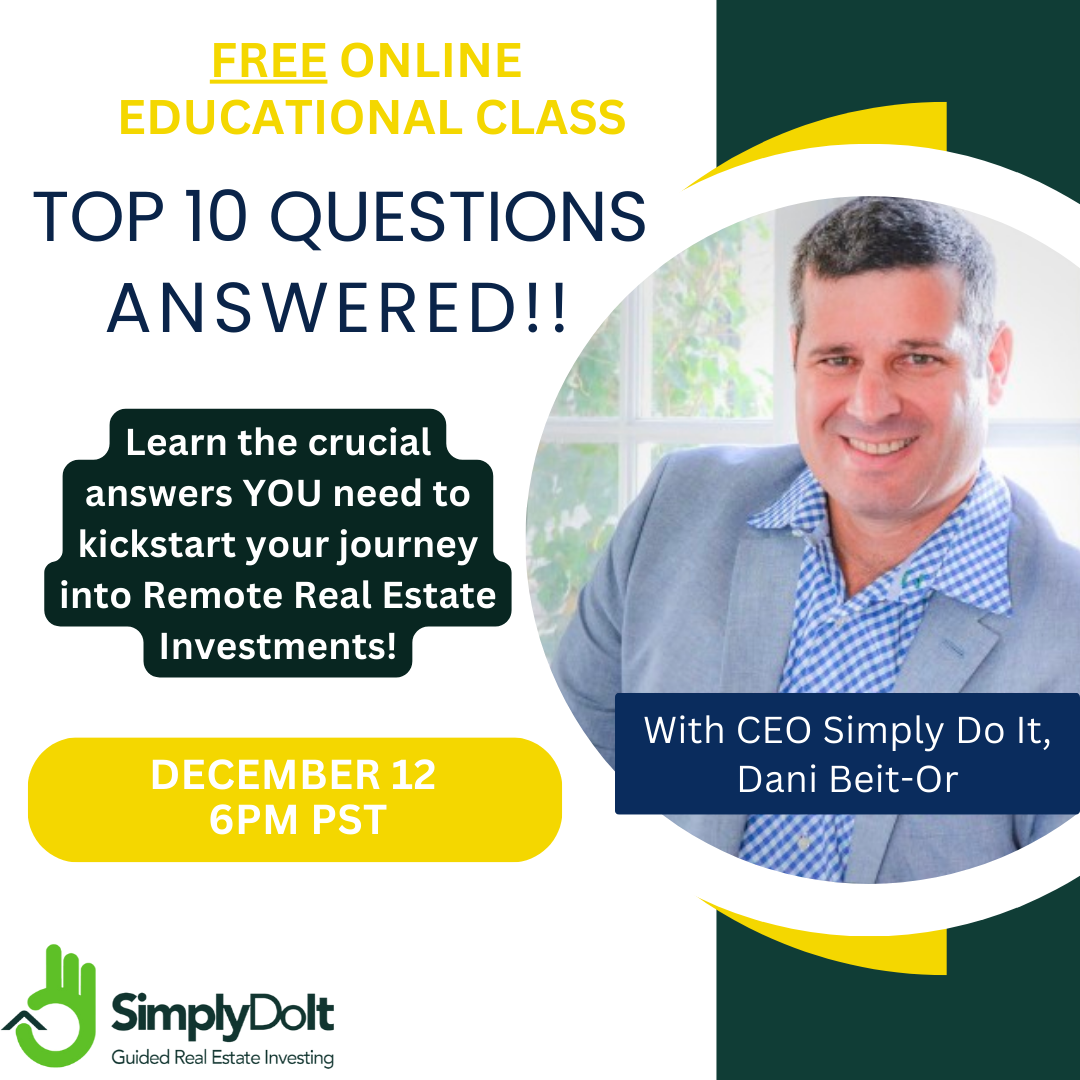 Top 10 Questions Answered
Zoom, Tue, Dec. 12, 2023, 6 PM PST / 9 PM EST
Curious about diving into Remote Real Estate Investments? Or perhaps you're ready to take your current investment strategies to the next level? 
Our upcoming FREE educational class is a must-attend!
Discover the keys to kickstarting your journey into remote real estate investments by getting answers to important questions such as:
How Do I Get Started?

How Do I Find Property Managers I Trust?

How Can I Ensure This Will Be Fully Passive?
And More!
This exclusive class is designed to fast-track your journey into real estate investment, offering valuable insights and answering your pressing questions.
Don't miss this opportunity to boost your knowledge and stay ahead of the competition.
SAVE THE DATE! Tuesday, December 12th at 6:00 PM PST.
---
---
No worries if you can't join live, register regardless and we will send you a link to the recording. Please note, the link will be valid for one week after the event.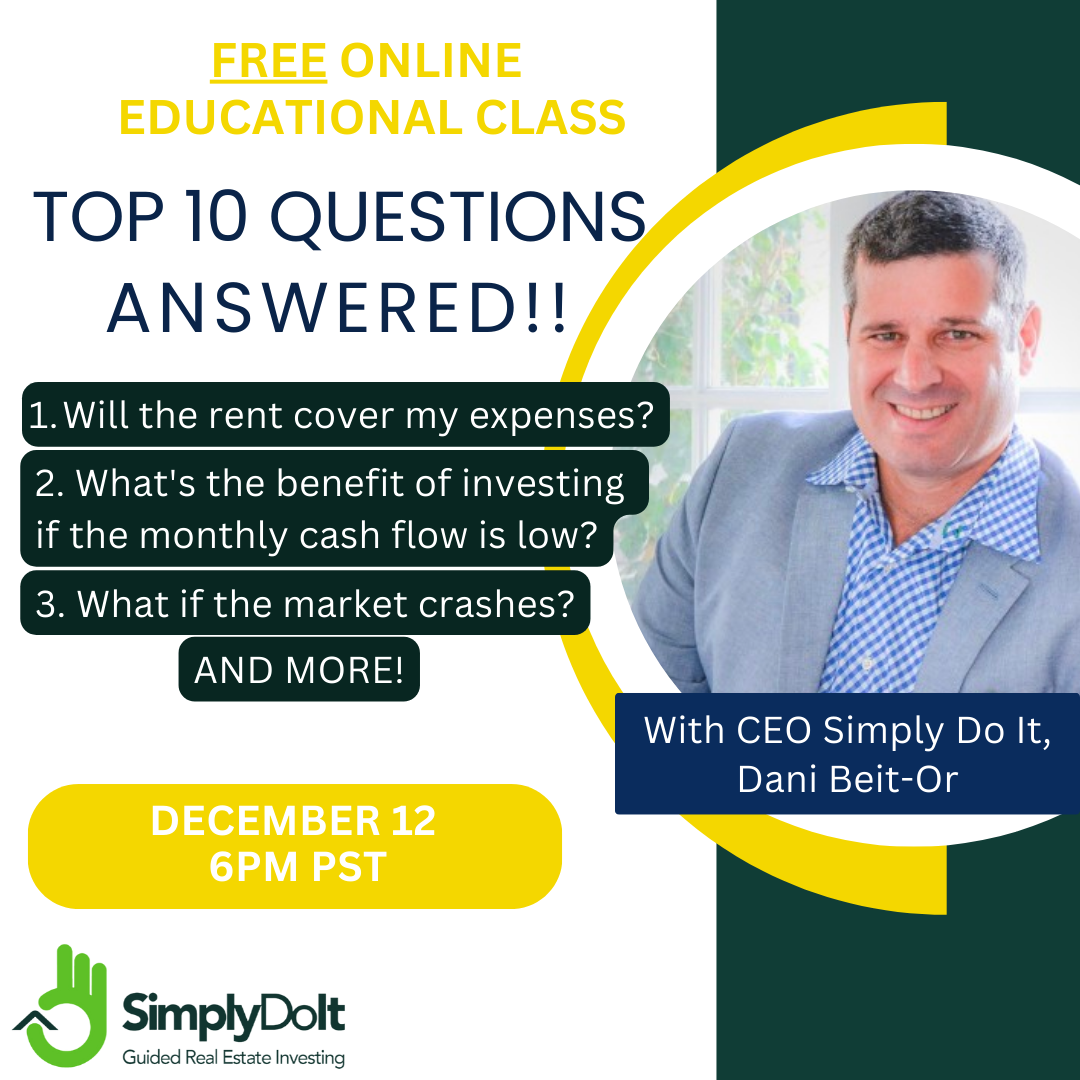 About Dani Beit-Or and Simply Do It
With over 20 years of experience in investing in US real estate, Dani utilizes his knowledge to facilitate financial growth for individuals ranging from beginners to experienced investors. Since 2004, Dani has been involved in over 5,000 investment transactions, aiding investors in constructing robust real estate portfolios through investments in diverse US metropolitan areas.
Dani assists both novice and seasoned investors by tailoring each strategy to align with their experience, age, goals, knowledge, and financial capabilities.
REGISTRATION IS FREE! Space is limited. Sign up today even if you can't watch it live.  
Don't just sit back and hope for the best. Register now and start building the future you deserve.