POSTPONED! The Real Estate Landscape of 2019 + POWER Session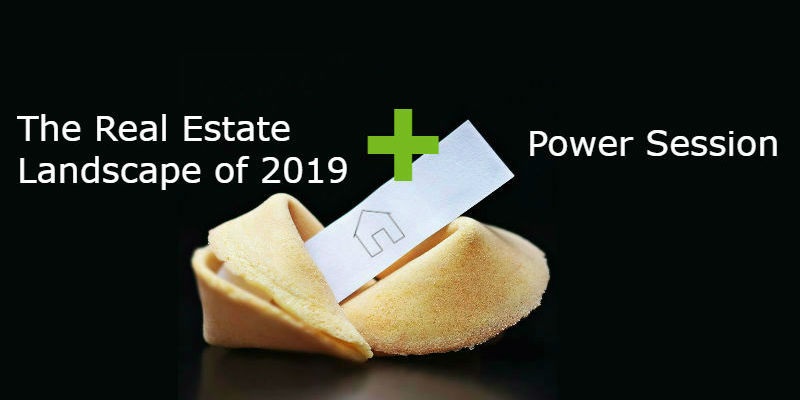 EARLY REGISTRATION – FREE        ($15 Door Fee)
CLASS BY REAL ESTATE EXPERT DANI BEIT-OR
Get real insights from this investing powerhouse!

AGENDA
6pm – Registration 
6:15pm – POWER Session*
7pm – Main Class  
THE REAL ESTATE LANDSCAPE OF 2019



A time perspective on what it means to invest in real estate in 2019

Demographic trends that will affect your investing in the next few years

Hot Tips! Choosing the right metro.

Type of properties should you invest in now

Analyzing and full understanding of rental ROI (Excel) – YOUR FREE GIFT! ANALYZING EXCEL TOOL

How to use real estate to finance your retirement or your children's education

Ways to reduce and mitigate risks

How to be a successful investor even though you are extremely busy 

Working with property managers

Common mistakes & how to avoid them

Setting your reference points

Getting started effectively

Extensive Q&A
WHAT IS A POWER SESSION
A 45 minute session with Dani Beit-Or, open for investors who want an opportunity to ask questions and discuss real estate matters with Dani and other investors.
You are invited to bring your questions. Such as:
Should I use an entity?

Should I flip or rent?

How do I work with private lenders?

Etc. (… any other questions! Take advantage of this special opportunity.)
ABOUT Simply Do It's GUIDED REAL ESTATE INVESTING
Guided real estate investing is a hands-on approach to real estate investing created for beginners. Rather than only providing courses, we guide you through the entire process from pre-purchase to post-purchase.
Once we help establish your goals and create a custom strategy, we help you select your investment property, guiding and teaching you every step of the way. We believe that beginner real estate investing shouldn't be taught in theory but in practice.
With experts by your side, risk is mitigated and training is much more effective.
ABOUT THE SPEAKER
Dani Beit-Or: Investment Expert
This event is facilitated by Simply Do It founder, Dani Beit-Or, an investor and leading figure in residential rentals and flips. Based in Southern California, Dani has been investing in out-of-state properties for over 15 years, and has been involved in over 2,500 transactions.
More importantly, Dani was once just like you: new to the investment world and uncertain about how to get started. Since then, he has learned what works well and what doesn't in regards to investing, and dedicates himself to sharing his extensive knowledge with those who are enthusiastic about real estate investing and are eager to get started.
REGISTRATION 
Come join us and get the inside scoop on the latest changes to real estate investing.
Pre-Register – FREE
Door Fee – Main Class: $15
Door Fee – 

POWER

 

Session

 + Main Class: $25
Irvine location and address will be sent post registration. 
You can also EMAIL us at meet@simplydoit.net if you like to register via email.