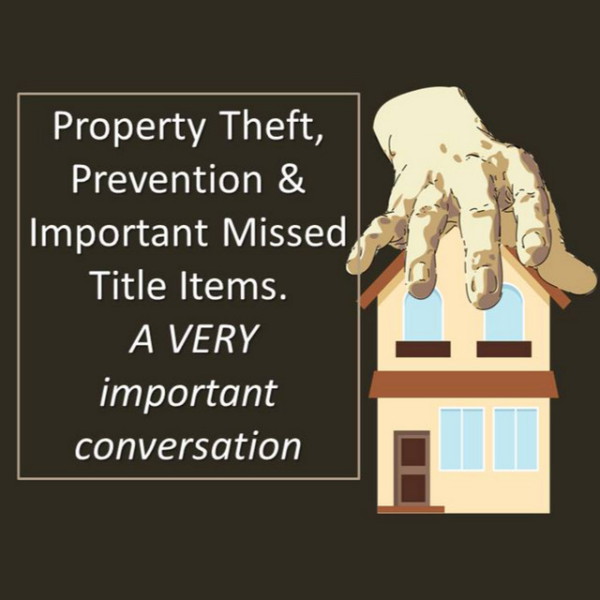 Property Theft, Prevention & Important Missed Title Items. A VERY important conversation with a Title Expert
This is a special and very important episode.
Steve and I tackle the topic if property theft, how to reduce the risk of theft, title issues, title missed items, and much more.
A very informative and useful session for all real estate investors.