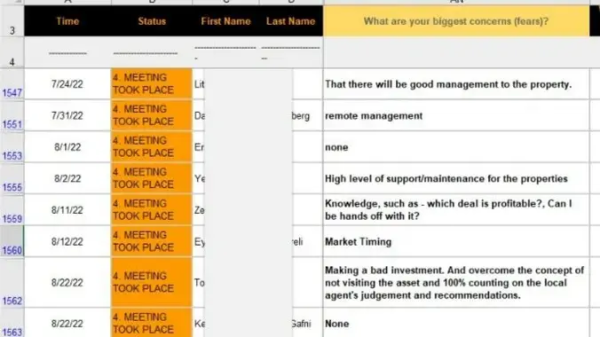 Join us for a comprehensive webinar where Dani from Simply Do It, with over 5,000 real estate transactions under his belt, addresses the top 10 questions asked by investors of all levels.
This exclusive session is designed to fast-track your journey into real estate investment, offering valuable insights and answering your pressing questions.
Don't miss this opportunity to boost your knowledge and stay ahead of the competition.
Reserve your spot now!
Top Questions to be addressed:
Will the rent cover my expenses?
If the cash flow per month is low, what's the point of investing?
How can I trust the property manager?
What if the market crashes (as happened in 2008) and my home loses value?
Not knowing how to handle and solve ongoing issues with the house or the tenant.
How do I make sure I'm buying a good property and how to avoid buying a bad one?
"I'm a little nervous about investing in property that I cannot visit regularly." How do remote investors handle this?
"This needs to be fully passive – I don't have the time and attention to be managing and dealing with remote properties, but I want to invest." How to maneuver this issue?
Will my investment property rent after I close?
How do I get started?
About Dani Beit-Or and Simply Do It
With over 20 years of experience in investing in US real estate, Dani utilizes his knowledge to facilitate financial growth for individuals ranging from beginners to experienced investors. Since 2004, Dani has been involved in over 5,000 investment transactions, aiding investors in constructing robust real estate portfolios through investments in diverse US metropolitan areas.
Dani assists both novice and seasoned investors by tailoring each strategy to align with their experience, age, goals, knowledge, and financial capabilities.
Reserve your spot now!
When: Tuesday, 12/12/23 at 6pm PST | 9pm EST
Cost: FREE!
Location: Online [Webinar]