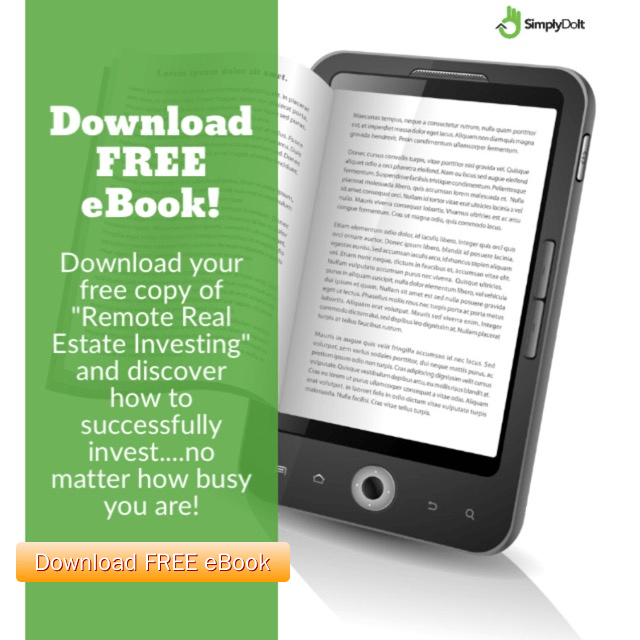 eBook: Remote Real Estate Investing
Ready to take your first steps toward financial freedom through real estate investing?  Simply Do It is here to teach you how to achieve your goals and guide you through the process!
This eBook provides information on Simply Do It, our expertise, high-level introduction to our program and services, and education information on how to get started in real estate investing.
This high-level education book will provide you information on the ins and outs of out-of-state real estate investing.  Through this eBook, you will learn:
• How to grow and strengthen your real estate investment portfolio
• The benefits of out-of-state real estate investing and how to manage properties successfully
• Dispel many of the commonly held myths about sole investing and network investing
• Why you should buy single-family homes
• What to expect when you start investing
• How to use flips to fund your rental investment properties
• The benefits of a property management team
• Best practices on real estate investing
• Guides on how to evaluate properties 
• How to get started in out-of-state real estate investing with Simply Do It